NNPO MOVEMENT PROJECT KICKOFF ANNOUNCEMENT
Dear: NNPO PROJECT TEAM MEMBERS
This note is to officially welcome you all to the Kick-off Meeting on the new project NNPO. I am grateful to have you all in NNPO PROJECT TEAM and looking forward to discussing more on the project with you.
We're glad to inform you that, we've successfully appointed 6 members of the executive so far, but more are coming. I will be posting the appointment letter in my next post for your reference. You can go through the same to get a better understanding of the project. However, more names are still going to be appointed as we commence.
More importantly, feel free to volunteer yourself in case you want to serve as an executive.
Always remember that, 2023 PETER OBI is our collective project, a Nigerian Project.
Kindly confirm your presence by greeting the house.
Thanking You.
Sincerely,
Amb. Dr. Justin Okechukwu Kingland (DrM)
Director General Nigeria Needs Peter Obi Movement .
www.nnpo.org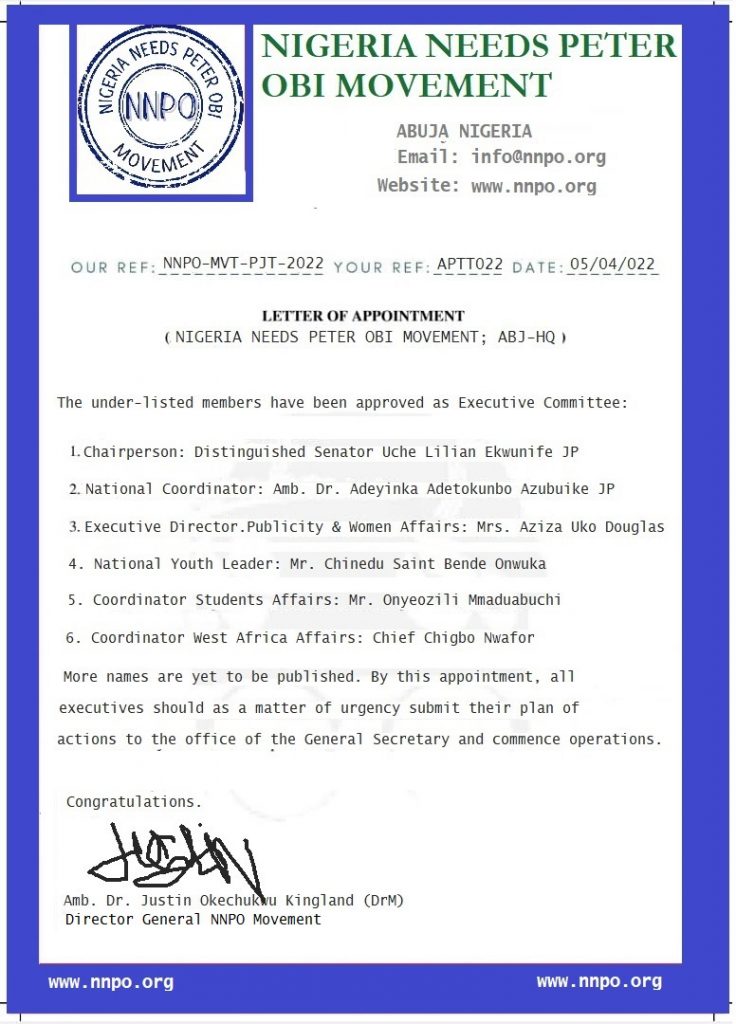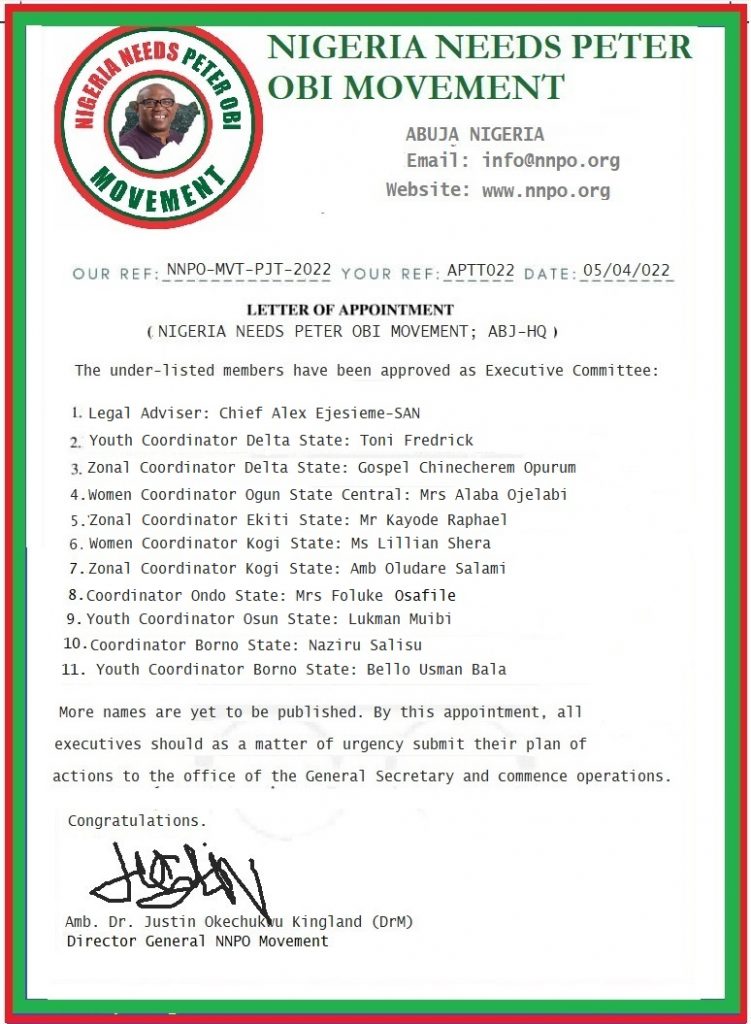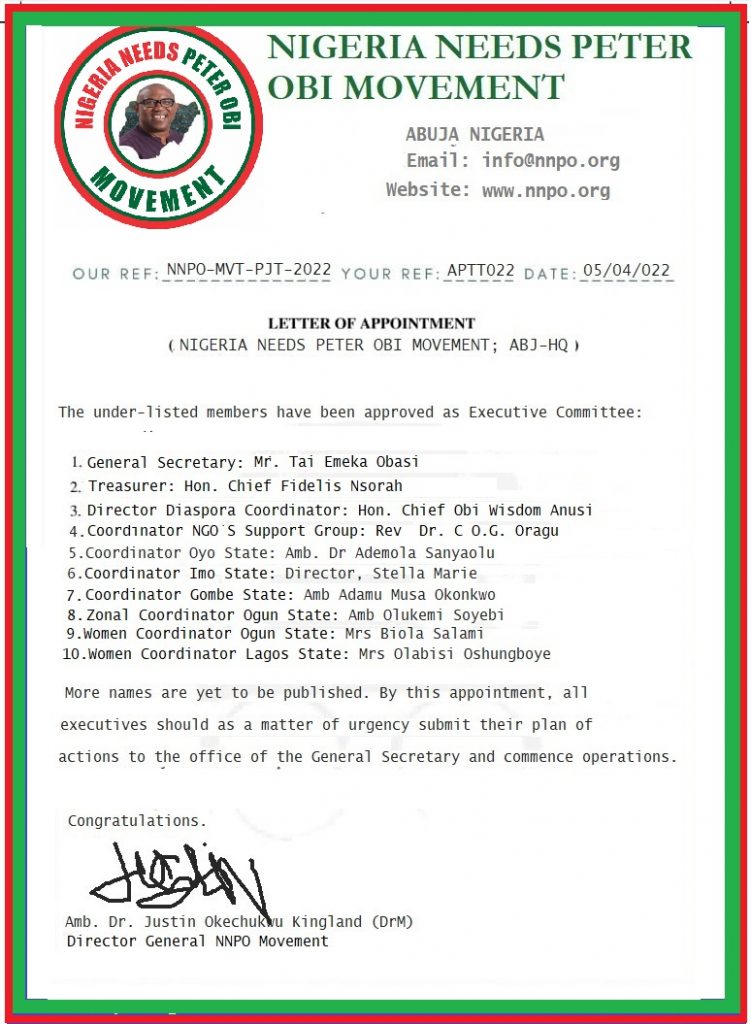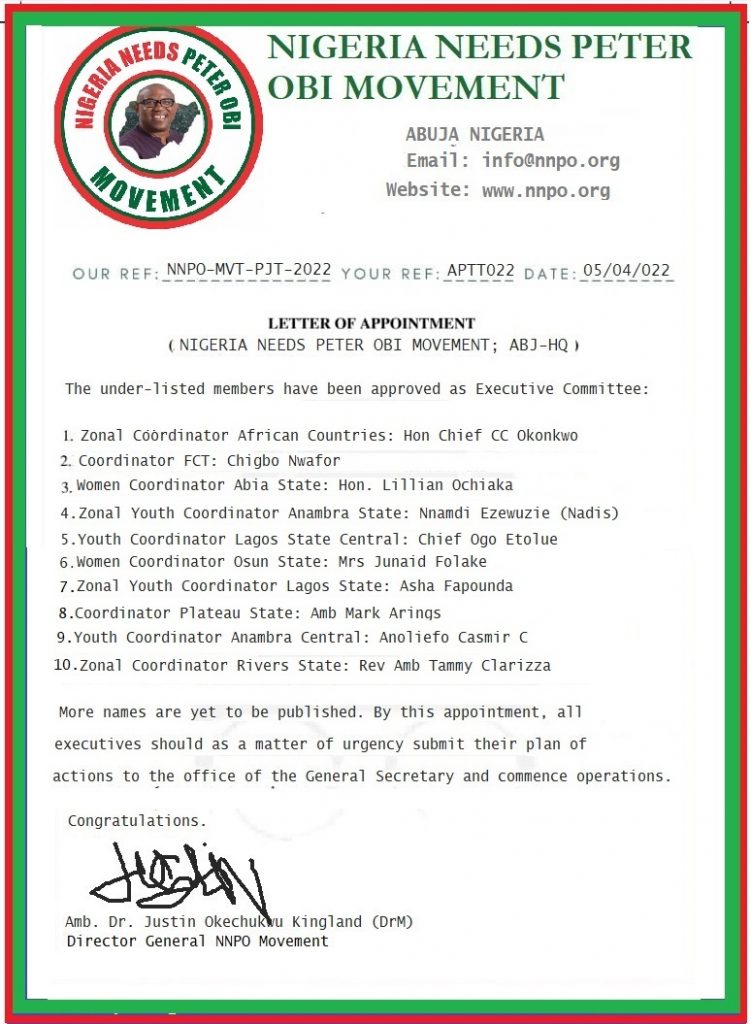 Congratulations once again to our newly appointment Executive Members, more names are coming. Remember, this is our collective project. First time in the history of Nigeria where like minds volunteer themselves to do something different without anyone bankrolling them. Peter Obi is the TRUTH WE MOVE….