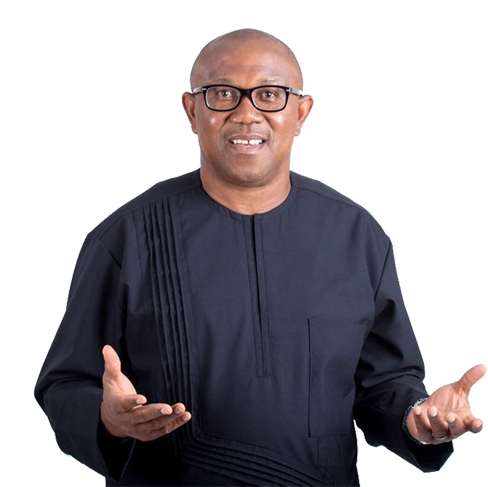 The Peoples Democratic Party, PDP should listen to the yearnings of Nigerians at all corners of the country and beyond, who are increasingly calling for one of their aspirants, HE Peter Gregory Obi to be given the chance to become the next president of Nigeria.
This call was made by the worldwide support group, Nigeria Needs Peter Obi, NNPO Movement, who have secretariats under state coordinators in all 36 states of the country plus Abuja as well as in Diaspora African states of South Africa, Ghana, Togo, Liberia and also beyond the mother continent of Africa in the United States, United Kingdom, Turkey, Canada, Malaysia, Japan and widely spreading.
Speaking through the Worldwide Director General of the very formidable support base, Dr. Justin Okechukwu Kingland on a zoom interaction with newsmen, the Turkey-based Nigeria Event and Showbiz mogul emphasized that had never been this unity by Nigerians in demanding for a particular individual to be the president of their dear country since Independence.
"I move around a lot and I'm equally well-connected with events concerning dear country because of my profession and I can tell you that everywhere you go in Nigeria and listen to millions in Diaspora, the voice is almost unanimous. They want the former two-term governor of Anambra State, HE Peter Gregory Obi to be sworn in as president of our nation come May 29, 2023.
"This is not the usual propaganda in politics but rather an honest and even emotional assessment as Nigerians are tired of misrule for far too long. They have thrown tribal, regional, religious and gender sentiments over the bar and finally settled in that axiom, which binds us together – UNITY IN DIVERSITY.
"Nigerians at this very moment want the best irrespective of where he comes from. They want a man who is tested and trusted. They tested him during his eight years as governor of Anambra State and they ended up trusting after the unprecedented legacies he left behind.
"The true unity of Nigeria we have been looking for is finally here. Nigerians want to prove it if the PDP gives this great man the sole ticket to fly their presidential flag in the coming General Election," the DG continued.
Prodded further, he added, "if the PDP want to win the election via landslide, they should just jettison all retrogressive interests and hand the party's ticket to Okwute ndi Igbo. Listen to his very sound issue-based campaign and be convinced beyond all doubts that he will deliver."
The very confident DG confirmed he would be storming Nigeria soon to be at the unveiling and inauguration of the group coming up in Abuja on May 7, 2022. He assured the group's plans to visit the PDP delegates of all states will commence by next day after the unveiling.
Signed:
Pat C. Uchendu,
National Media And Publicity Director, NNPO